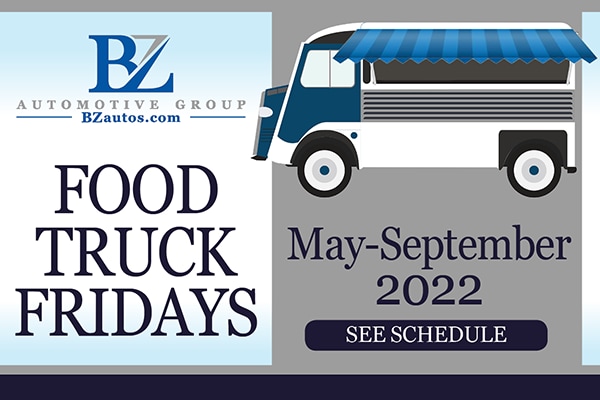 BZ Food Truck Fridays Coming Back This Summer!
We will be hosting our annual food trucks on Fridays this Summer! Stop by our Ligonier OR Nappanee location for a delicious lunch. You won't want to miss our food truck lineup, from BBQ to tacos, we will have it all! We will try our best to bring you a food truck each and every Friday this Summer but please check our Facebook page every week to see if a food truck will be attending and to check out their menu!
New, Fresh Delicious & Quick Lunch
Running out of places to go on your lunch break? Burnworth-Zollars wants to bring the community together for a gathering place during lunch breaks. Treat yourself on Fridays and stop by BZ to order a delicious meal from a food truck.
SEE FOOD TRUCK SCHEDULE